ACRRE training programs
The Agricultural, Life & Environmental Sciences (ALES) Faculty of the University of Alberta offers outstanding programs in natural resource management and conservation. We offer the only Land Reclamation undergraduate degree program in Canada and are home to the Land Reclamation International Graduate School(LRIGS) , the only one of its kind in the world.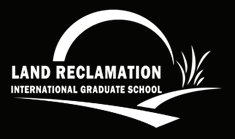 ACRRE researchers, many of whom participate as supervisors in the LRIGS training program, are preparing the next generation of resource management professionals with the expertise and collaborative perspective they will need to be effective. The LRIGS model of training provides an understanding of operational realities and exposes students to leading scientists, industry, and regulatory personnel from around the world. These experiences empower students to do research that matters and enable them to communicate their findings to stakeholders and the general public.
While LRIGS will be the foundational piece of the ACRRE training program, ACRRE plans to deliver other unique learning opportunities.  As funding becomes available, ACRRE plans to expand current training opportunities to include a wider range of research topics, as internships for undergrads and professional development training for government and industry.